Maui Me, Inc.
Maui Me Weddings
Your Maui Destination Wedding Planners
480 Kenolio Road
Kihei, Maui
Hawaii 96753
USA 1-800-856-3270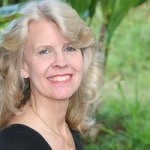 How To Book Your Wedding Date
Because our calendar tends to fill up fast, don't wait to "Save the Date".  You don't want to miss out on that date that you really want for your wedding day.
Also think about what time of day do you want to get married?  Morning, afternoon or sunset?
To hold a date, book today for your wedding or vow renewal. We will place your date, time and place on our calendar, a $208.35 deposit is required.
Call 800-856-3270 or
E-mail susan[at]mauime[dot]com.
To hold a date, the deposit is $208.35 Your deposit is NOT an additional fee, it will be deducted from the price of your wedding package. All deposits are non-refundable, so be certain you are coming to Maui for your wedding before booking. To avoid disappointment book your date early — Contact us today!