Destination weddings are the thing to do right now, and for good reason: there are tons of options for every budget in really breath-taking locations, for every taste. You can get married on mountains, next to volcanoes, in Europe, in Japan, the tropics, while ziplining, in an ancient castle, on some rapids…
Have you considered Maui, by any chance?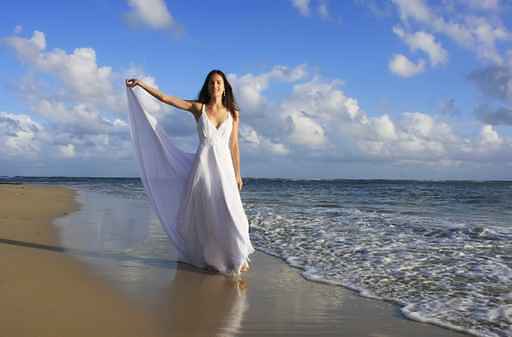 Since 1998, 'Maui Me Weddings' has helped thousands of happy couples to "Tie the Knot" on the beautiful island of Maui, the second-largest island in the Hawaiian chain. Our wedding destination packages include everything you need to have the wedding of a lifetime: A wedding planner, On-site coordinator, leis & bouquet & boutonniere, officiants/ ministers, photographers, videographers, limousines, beauticians, musicians, caterers for a Dinner for two overlooking the ocean, wedding cake, wedding toast with sparkling apple cider. We can also help you plan your Bachelorette and Bachelor party, Rehearsal dinner and Wedding reception dinner. For a authentic Hawaiian style wedding consider having a hula dancer or two. At some private locations you can have native Hawaiian entertainers and even the exciting fire dancer or anything else you can think of. "We make it easy and affordable for you to have your Maui Me Paradise Destination Dream Wedding!"
Maui is a pretty amazing place to hold a wedding. Hawaii evokes really romantic images already, with its huge mountains and colorful tropical flowers, but Maui herself is especially appealing. This island is the whale-watching capital of the islands since Humpback whales like to winter in 'Au'au Channel, and they're there from fall to April. It's home to coral reefs, gorgeous ocean scenery, lush rainforest, and breathtaking mountains.
It's a volcanic island, like all of Hawaii, and its beaches are to die for. Dolphins play here, and surfers ride the gnarly waves, dude (they're not wildlife, fine, but surfing is a major past-time on Maui).
Maui Me Weddings takes full consideration of the majesty of this island in everything that they do: from food offerings and entertainment to their potential locations. It's hard not to when you're surrounded by so much beauty  – everybody gets inspired.
Every package comes with the services of a officiant / minister, who is licensed in the State of Hawaii. Our wedding planner will set up you marriage license appointment. Two fresh flower leis are included for the lei exchange portion of the ceremony, as is a beach permit (if you are getting married on the beach, the state of Hawaii requires a permit), and a decorative wedding certificate as a keepsake of your special ceremony. You don't have to worry about chasing any of this. The experts at Maui Me Weddings will look after everything, allowing you to just relax as much as you can before the big day.
Yes, a Maui Beach Wedding or a Vow Renewal Ceremony can happen. You can say your vows in a mesmerizing Maui sunset, with the waves lapping at the shore and the sea breeze in your hair. Maui Me Weddings also has access to some gorgeous tropical gardens, beautiful and quaint chapels, private homes, and resorts for wedding locations that provide excellent scenery and photography possibilities.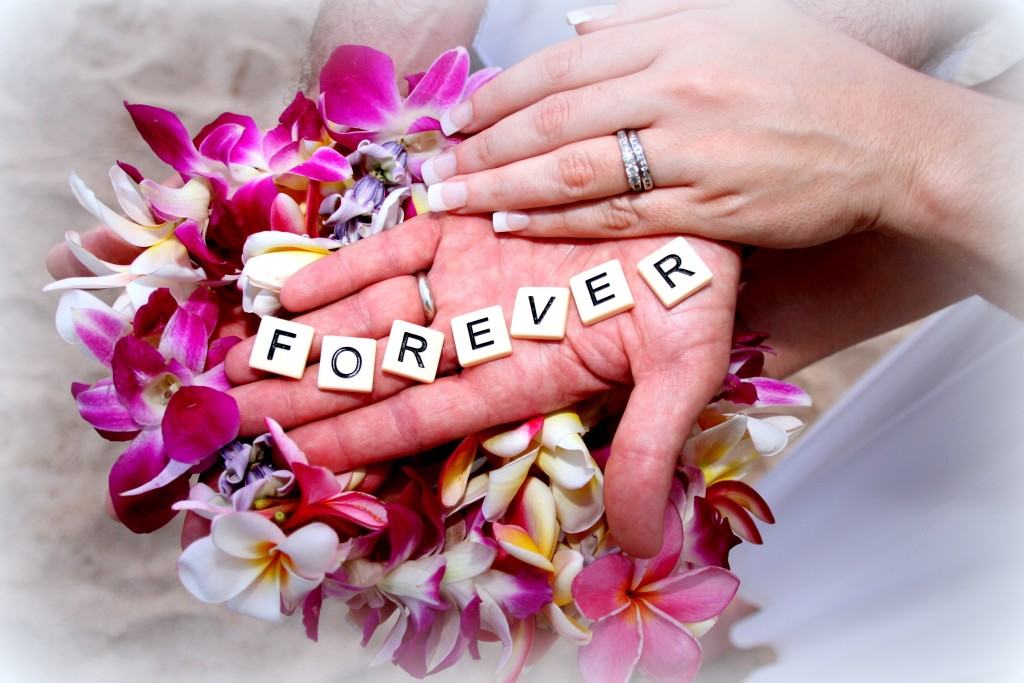 If you really want to, you can get married at one of Maui's waterfalls – though you'll have to travel to the north end of the island to get there! They'll help you figure out the best location, and their expertise really stands out: Maui Me has long-standing relationships with many businesses on the island and knows who is best suited to what, and they know the ins and outs of each location. The staff's knowledge of the island and its potential wedding sites will save you time and money as well as stress, honestly.
Don't get stuck paying resort prices, either! Let Maui Me Weddings take care of bookings and negotiation.
The best part about Maui Me Weddings is their package prices. It's only $427 for a  "Simply Special" basic wedding package and $3,897 for all of the bells and whistles – professional photography, deluxe bouquet, limo service, three-course private dinner, musicians, DVDs of the ceremony, and more – the cost isn't bank-breaking and is quite fair considering everything that you're getting.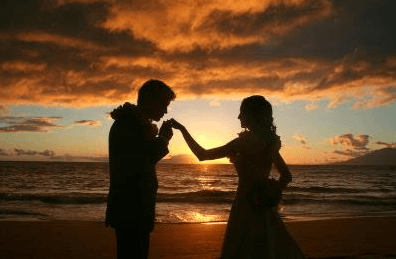 You can also order extra features if you want to. Do you just want the basic wedding, but a private dinner sounds nice? No problem. Would you like extra leis, or do you have a preference in colors and flowers? Perhaps you'd like to have flowers in your hair? All of this is possible for a little extra, and the extra fees for other features are reasonable and as expected for the services that are rendered.
Maui Me Weddings is very, very clear on what they offer, what they need from you, and whether or not they can do what you're asking. They're honest and up-front, which is pretty darn refreshing in the wedding industry, and they work very hard to make sure that your special day goes without a hitch. It's nice to have people helping out that care about how well the whole thing goes, isn't it? Maui Me Weddings just wants you to have an excellent day and for you to leave Maui with lots of awesome memories.
A unique aspect of a wedding on Maui is the opportunity to experience a bit of Hawaiian culture and hospitality. Traditional music, traditional ceremonies, a little peek into how life is on the islands – that's what you're getting on Maui. The mainland, not so much. There's something special about an island wedding that you can't capture on the mainland, even if you're getting married on a mainland beach.
Let Maui Me Weddings take the hassle out of your special day, and  enjoy all the beauty that Maui has to offer. Call  800-856-3270 and ask for Susan, or visitwww.mauimeweddings.com and browse their lovely website for all the information you'll need – including a side-by-side comparison of each wedding package.
You're bound to find exactly what suits you, and if you don't, give them a call and ask. Everyone's happy to help, and they might have something even better in mind. You can also see some of their great packages they have on offer here as well as the services they offer here.  They also cover a stunning array of locations and of course you can read more about the great team behind the site here.  If you have any questions at all then please don't hesitate to get in touch with one of the team here who will be more than happy to help.

Get married on Maui and make the best day of your life even more unforgettable – Maui Me!